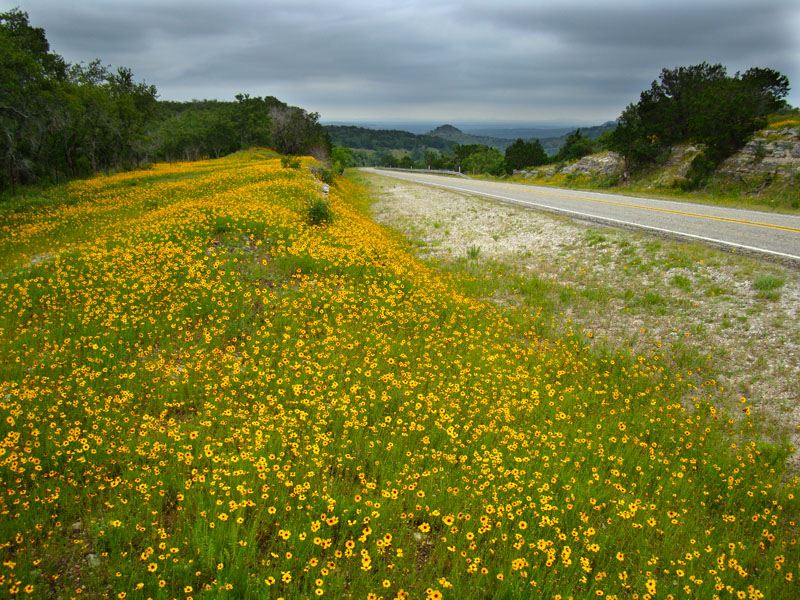 RR 1376 is one of our favorite Texas Hill Country drives.
It extends North-South across the central Hill Country, between Boerne and Fredericksburg (or more accurately, between Business 87 just North of Boerne, and US 290, just East of Fredericksburg), meandering through Sisterdale and Luckenbach.
RR 1736 crosses FM 473 (East to US 281, and West to Comfort), and junctures with RR 1888 (East to Blanco), both very nice, worthwhile drives as well.
RR 1376 is the main artery however, and is the most direct route from San Antonio and Boerne to peach farms, wineries, and wildflower fields in the Fredericksburg Valley.
It is a fast narrow road (65 MPH is the posted speed limit for most of the trip), though on weekends it is a favorite of bikers and cyclists throughout the region, which may result in slower speeds, longer travel times, and better sightseeing.