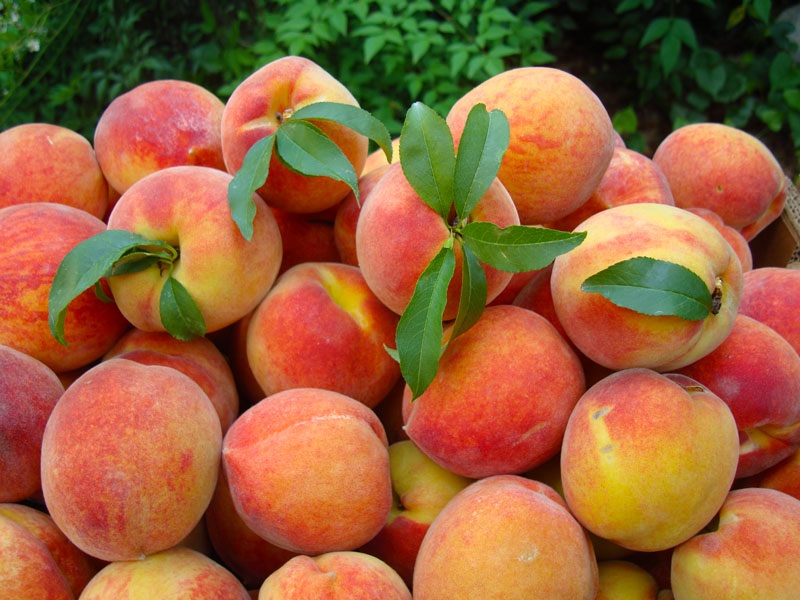 The best, juiciest Hill Country peaches we have tasted come from Studebaker Farms, near Fredericksburg. Their peach harvest runs May through August, depending on weather conditions. They produce over a dozen varieties of peaches throughout the season.
They also grow strawberries, blackberries, watermelon, plums, tomatoes, squash, and pumpkins. Their own homemade peach ice cream is in the planning stage.
Actually located in Blumenthal, Texas, the official address for Studebaker Farms is:
Studebaker Farms
9405 Hwy 290 East
Fredericksburg, Texas 78624
(830) 990-1109
http://www.texaspeaches.com/studebaker/default.htm 
It's a beautiful drive through the Hill Country, about an hour from either San Antonio or Austin, and just a few minutes from Fredericksburg. Go for it.