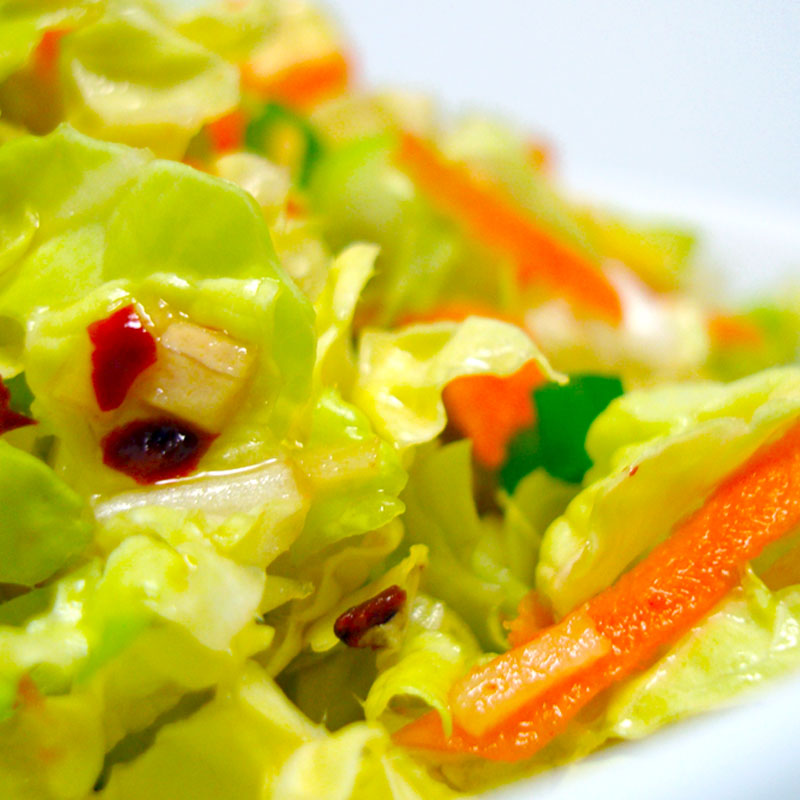 Two good reasons we love this Spicy Cabbage Salad. One, because it's delicious. And two, it's easy and versatile.
Put it together in just a matter of minutes and serve with anything from barbecue to asian.
Serves 4
Ingredients
• 1/2 head napa or chinese cabbage (approximately 3 cups), thinly shredded
• 1 large carrot grated
• 1 scallion thinly sliced, green parts too
• 1/4 cup seasoned rice vinegar
• 2 tablespoons minced, peeled, fresh ginger
• 1 teaspoon sugar
• 1/2 teaspoon dried red pepper flakes
Directions
• Place shredded cabbage and grated carrot in medium size bowl.
• In a small sauce pan, bring scallion, vinegar, ginger, sugar, and red pepper flakes to a boil over medium high heat, stirring until sugar is dissolved. You'll know it's ready when you start to smell the scallion and ginger.
• Pour hot dressing over cabbage-carrot mix, and stir to combine.