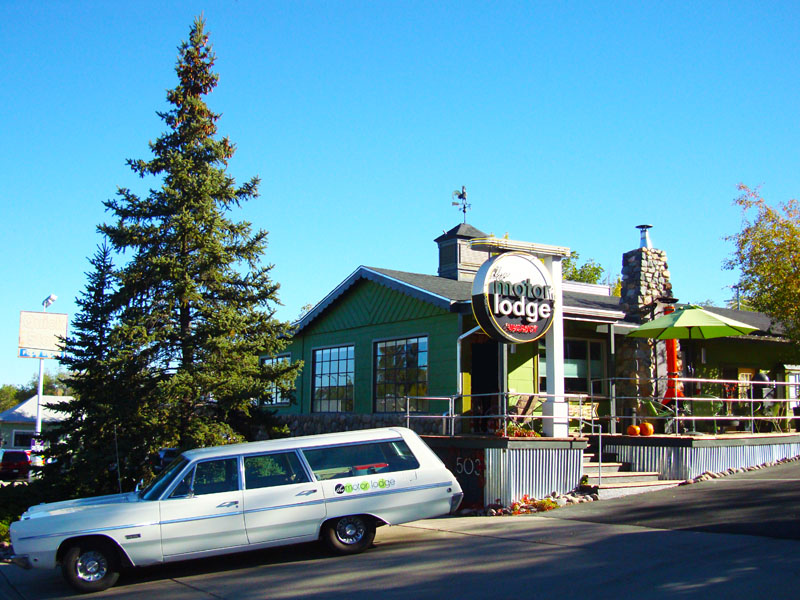 The Motor Lodge was originally built as a group of summer cabins, circa 1910, in the territorial capital of Prescott, Arizona. In 2008, after nearly 100 years of varying owners, names and lodging styles, Joe Livingston and Brian Spear reinvented The Motor Lodge to embody all that today's boutique motels should offer; cleanliness, comfort, and unrivaled hospitality. Conveniently situated three blocks south of the Yavapai County Courthouse, in the town's main square, it is far enough to avoid the crowds and clamor, yet close enough to feel the vibrance of Prescott's downtown scene. Enjoy Prescott's history-rich community by hopping on one of the Motor Lodge's loaner bikes to explore the downtown area or to visit one of Prescott's four museums.
The Motor Lodge
503 South Montezuma Street, Prescott, AZ 86303
(928) 717-0157 | info@themotorlodge.com
www.themotorlodge.com
simplegood comment: The Motor Lodge is the most compelling reason to make of Prescott a top road trip destination and hub. We highly recommend spending several days at The Motor Lodge getting to know Prescott and surrounding areas. It's an easy, scenic drive to Jerome, Cottonwood, and Sedona, as well as to surrounding lakes and hiking areas. Make sure to drive South on AZ 89 through Prescott National Forest, down into Peeples Valley; it is a stunning and spectacular stretch of highway.