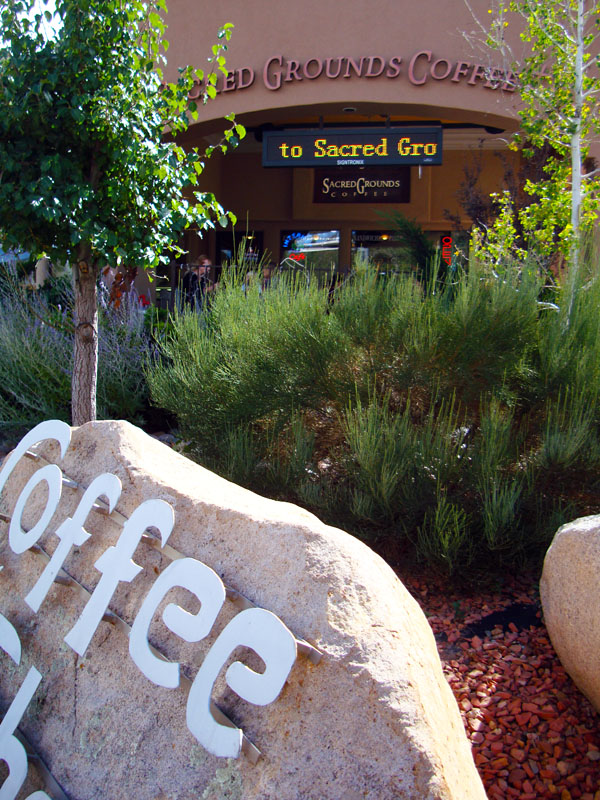 Sacred Grounds Coffee & Tea House serves the best coffee in Ruidoso, NM (and one of the better coffees we have tasted overall), with simple, fresh, meal options for breakfast, lunch, and dinner. Sacred Grounds is conveniently located at the intersection of Sudderth and Mechem Drive, at a welcome remove from the kitschy tourist traps of Mid-Town Sudderth Drive.
Rebecca Ponder : Owner
Address & Contact Information
Sacred Grounds Coffee & Tea House
2528 Sudderth Drive (moving to 2702 Sudderth Drive late in 2013)
Ruidoso, NM 88345 | (575) 257-2273
rponder@sacredgroundscoffee.net | http://sacredgroundscoffee.net
Menu
http://www.sacredgcoffee.com/menu/
Hours
Monday – Thursday : 6:30 am – 5 pm
Friday – Saturday : 6:30 am – 8 pm
Sunday : 8 am – 4 pm
Open mic on Friday nights
Free movie night every Saturday at 6:30 pm
Joseph Campbell night every Sunday evening
What we ordered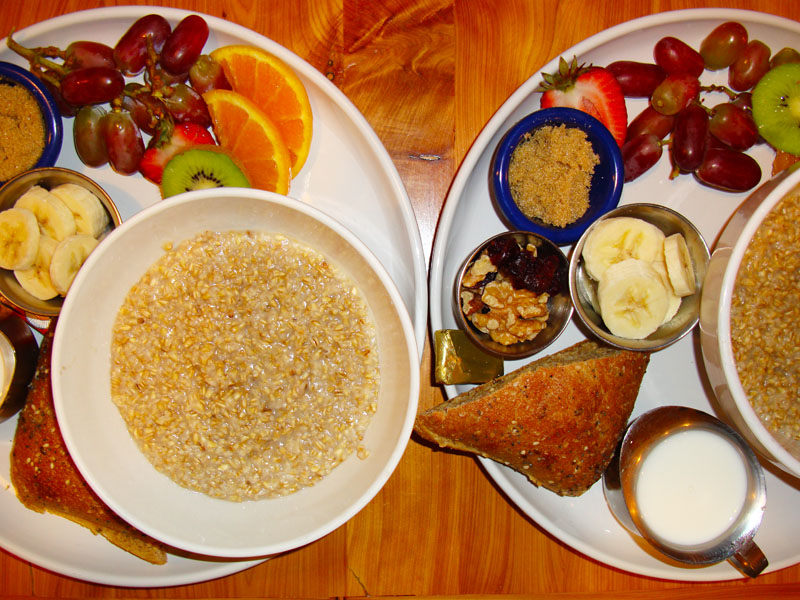 Steel-Cut Oats With Fruit, Toast, & Condiments.