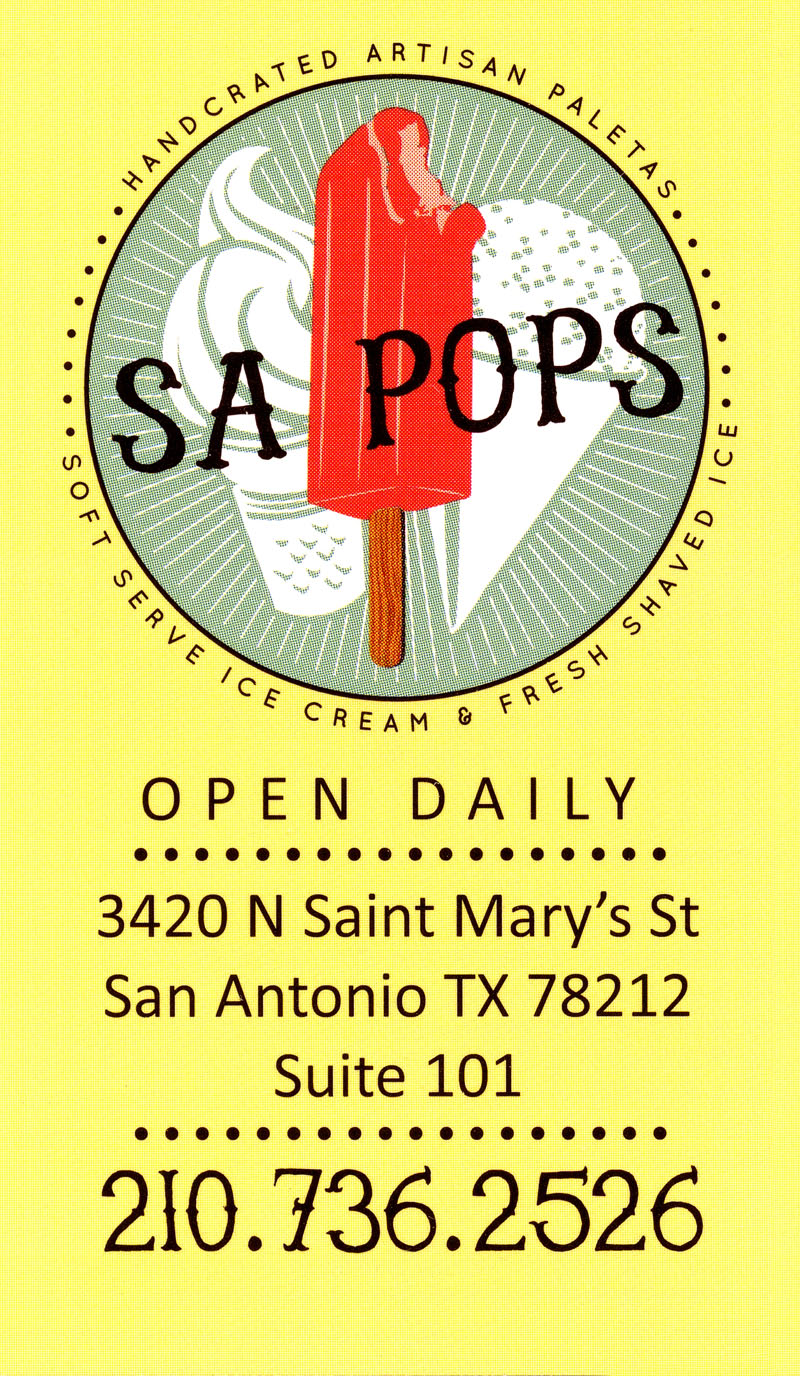 Owned by CIA (Hyde Park) Chef Andrew Gutierrez and his parents, SA Pops has the best, freshest, natural fruit/natural ingredient, handcrafted, artisanal, mexican-style paletas (popsicles) we have tasted in San Antonio.
Tucked away in a non-descript shopping strip next to Brackenridge Park, SA Pops is not immediately visible unless you know where to look (see map below).
Also on the menu: soft serve ice cream (flavors vary daily), shaved ice, and ice cream in containers to go.
Some of our favorite flavors are plum, mango, and Mexican chocolate. But hey, try them all.
SA Pops owner Andrew Gutierrez was recently featured in an article/interview by Stefanie Arias, in the Food Section of the San Antonio Express News.
Click here to read the interview.
We'll get a few paleta photos soon.