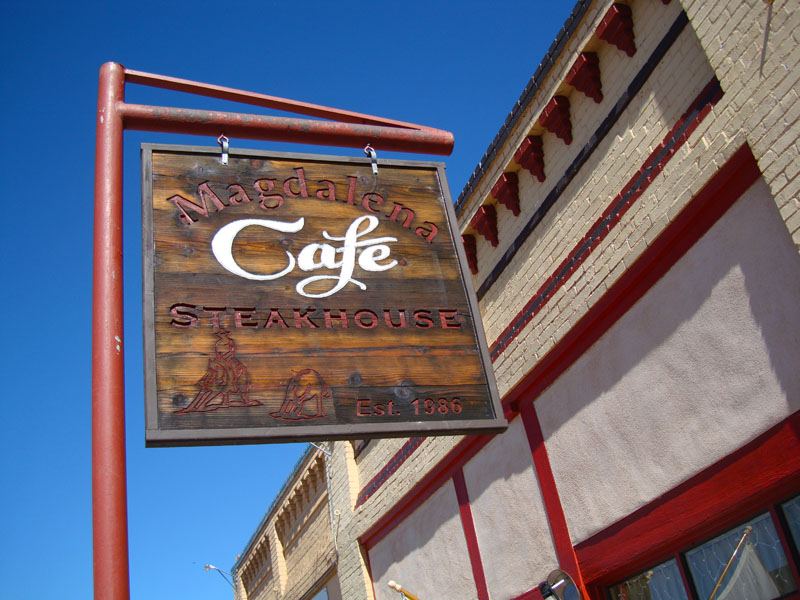 The Magdalena Cafe & Steakhouse sits a block South of US 60, in Magdalena, NM (between Socorro and Datil); at the Northern edge of the Magdalena Mountains, in Cibola National Forest.
A favorite of regional locals, and a welcome respite for hard-core road-warriors, the Magdalena Cafe & Steakhouse (established 1986) serves a full menu of hearty, home-style sustenance for breakfast, lunch, and dinner. Their cinnamon-spiked coffee is a pleasant, uplifting surprise.
Address & Contact Information
Magdalena Cafe & Steakhouse
109 South Main Street, Magdalena, NM 87825 | (575) 854-2696
Alanna Van Winkle : Owner
Hours
Breakfast & Lunch : Monday – Saturday, 7 am – 1:30 pm
Dinner : Thursday & Friday, 5 – 7 pm
What we ordered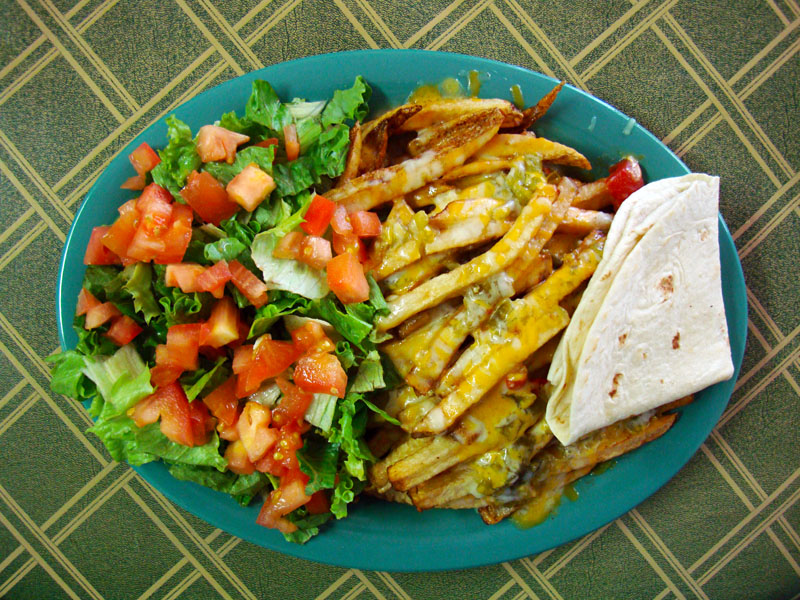 Hamburger Steak Smothered With Cheese & Chile. Served With Fries & Salad.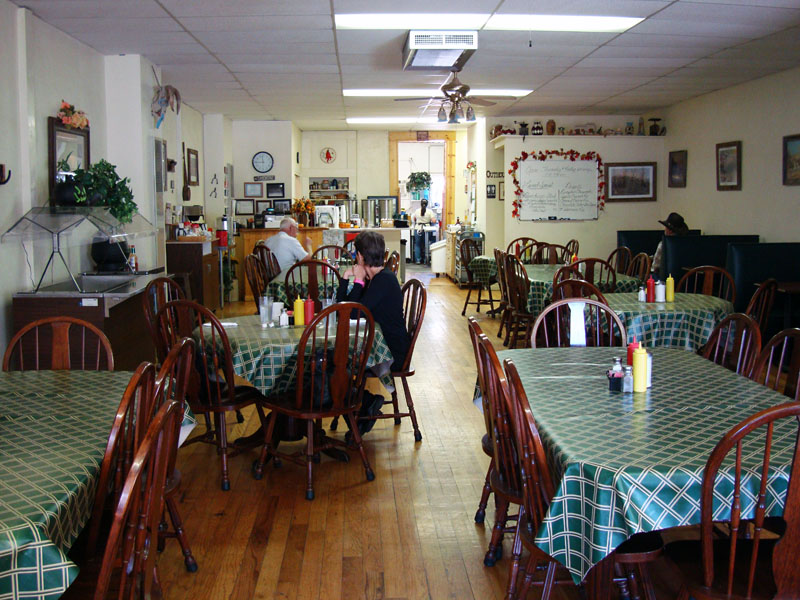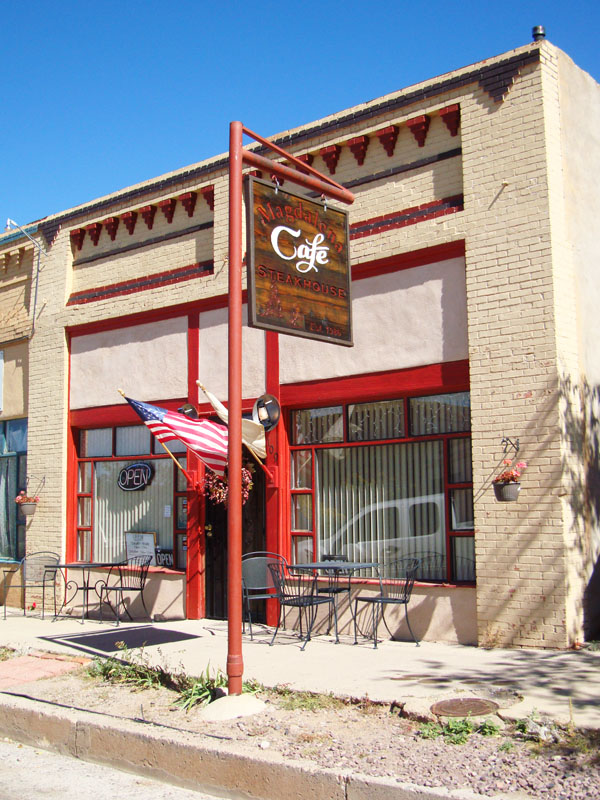 Magdalena Cafe & Steakhouse, Magdalena, NM.