Le Chat Noir Eatery is a Contemporary American restaurant, just a few blocks Northwest from Highway 90, in the historic downtown district of Castroville, Texas. All dishes are prepared fresh to order and the menu changes frequently to allow for the best seasonal ingredients. Arrive early. When they run out, they are out.
Lynn Oefinger : Chef | Owner
Texas Culinary Academy, Austin Texas | Texas A&M Kingsville
Address & Contact Information
Le Chat Noir Eatery, 1403 Angelo Street (corner of Petersburg Street), Castroville, TX 78009 | (830) 538-9347
www.lechatnoireatery.com | lechatnoireatery@att.net
Hours
Friday & Saturday : 11 am – 2 pm, and 5 – 9 pm
Monday & Tuesday : 11 am – 2 pm
Sunday Brunch : 10 am – 2 pm
Closed Wednesday and Thursday
What We Ordered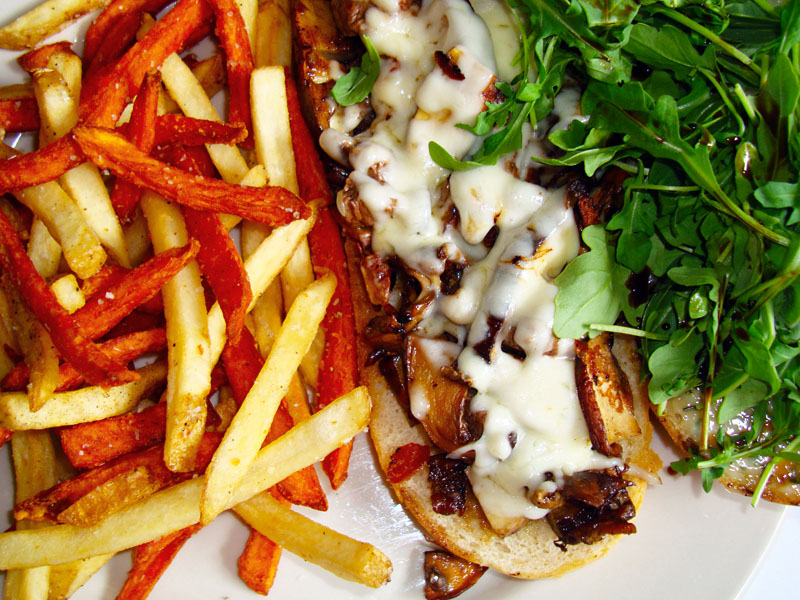 Tenderloin Melt Sandwich : Sautéed Beef Tenderloin, Portobello Mushroom, Provolone Cheese & Arugula on a Toasted French Bun. Served with a mix of Sweet Potato and French Fries.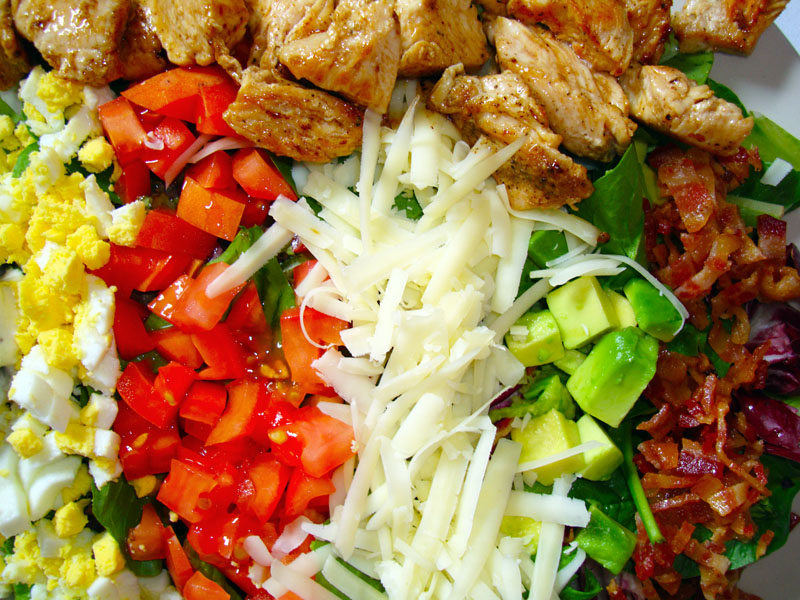 Cobb Salad With Chicken : Chopped Romaine & Mixed Field Greens, Diced Tomato, Applewood Smoked Bacon, Egg, Avocado, White Cheddar, Chicken; with Peppercorn Ranch Dressing.