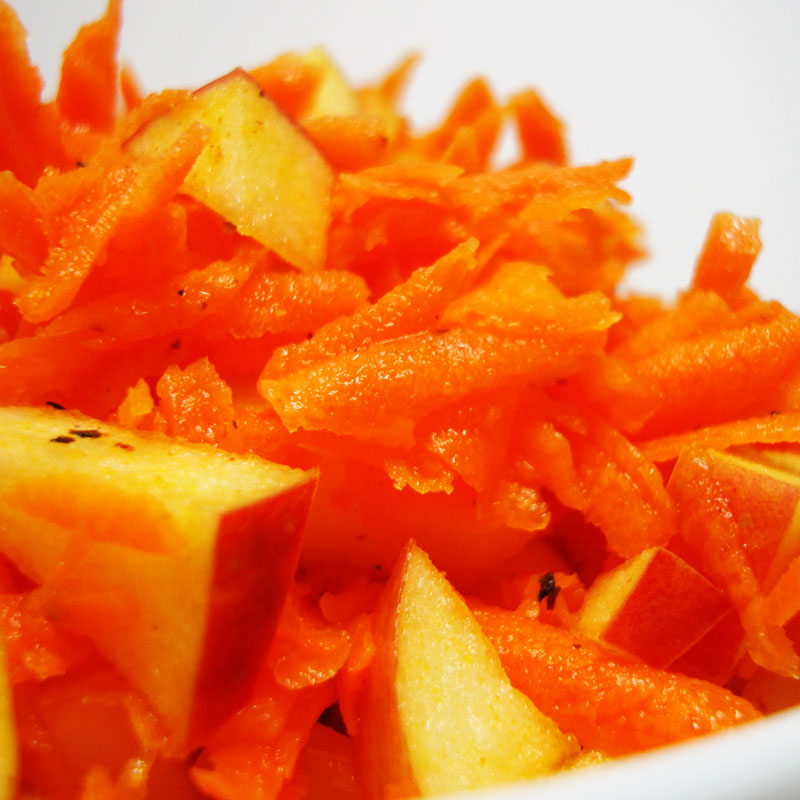 This Carrot & Apple Salad is light and refreshing. It's a great complement for sandwiches, quesadillas, or a light summer dinner.
Serves 4
Ingredients
• 6 medium organic carrots, peeled and grated
• 1 large organic apple (Pink Lady or Gala) un-peeled, and chopped in 1/2 inch pieces
• 2 teaspoons sugar
• 1/8 teaspoon ground black pepper, or to taste
• Large pinch of kosher, fine grain, salt
• Very light dusting of cayenne pepper (optional)
• 1 1/2 tablespoons of olive oil
• Juice of 1 large lime
Directions
• Toss grated carrot and chopped apple in medium size bowl.
• Add sugar, black pepper, salt, and cayenne (optional) on top of carrot- apple mix.
• Pour olive oil and squeeze lime juice over mix.
• Stir well and serve.